Navigation Yard
This building was constructed on the site of an original wharf building forming parts of the Sleaford Navigation infrastructure at the beginning of the 19th Century.
The building incorporates materials salvaged from the original structure and is now the home of Sleaford Town Council.
1793, Navigation Yard – The Reverend Edward Waterson
The Reverend Waterson was a man with his finger in many pies. He was the master of Carre's Grammar School, an agent for Lord Bristol, sat on the Board of the Sleaford Navigation Company and a broker along with his duties as the Vicar of Sleaford. Described as "the largest man in town, possibly the whole of Lincolnshire," it is easy to portray him as some Dickensian caricature of the manipulative schemer who ran things from behind the scenes.
The truth, however, may be some way away from this; history shows that the lives of clergymen were often remarkably hard, working long hours for little reward with poor living conditions and poor diets.
What we know with some degree of certainty is that it was the Reverend Waterson who brokered the deals for the land on which the offices and warehouses of the Sleaford Navigation Company sat, and it was he who placed the order for the first warehouse.
Click to locate the Heritage Trail Plaque:
W3W: lost.leads.hood
The Trail Map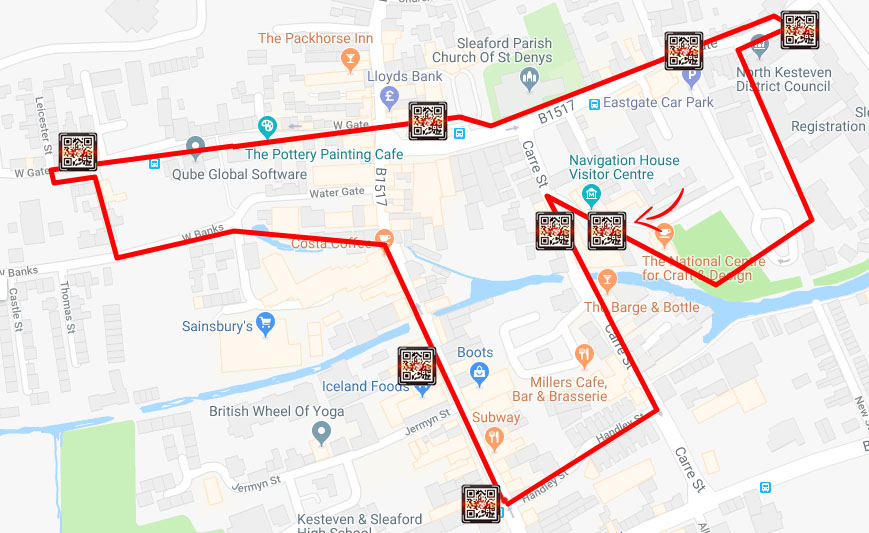 Navigation Yard